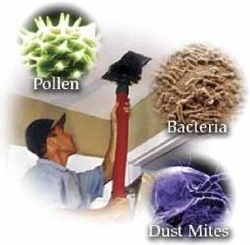 Professional duct cleaning is a good idea if:
You live in an older home (constructed pre-1970) and the ducts haven't been cleaned regularly.
Anyone living in the home has allergies or ongoing respiratory issues.
You see a significant amount of mold growth inside sheet metal ducts, or on other components of your heating and cooling system.
Your home has been infested with rodents or insects. (Duct work is a favorite nesting place for these pests).
There is excessive clogging with dust and debris released into the home from your supply registers.
​
---